Hello Luvs and Happy Sunday,
Mahalia Jackson
Throughout my life I have found solace in two things. One being literature, and the other being music. Don't get me wrong, I love fashion and the visual that it brings to mind. But, for as long as I can remember, I have turned to books on order to experience (plug in whatever....it all works!), and music to soothe my soul.
Charlie "Yardbird/Bird" Parker
I can remember my Mom being in the living room snapping her fingers exclaiming the fact that certain songs were her jam. We had gospel on most of the time in my household (I grew up Baptist) so there was Mahalia Jackson, among other Gospel singers, that you could hear throughout the house. Once I started appreciating older films (with musicals being my favorites) those were my soundtracks of choice. The rest of my family did not feel the same way and would scream to my Mom to ask me to please either turn down or STOP singing show tunes. What was I to do? They helped form the free thinker and artist that I am today, and I was not going to let them dictate that. So, I drove them crazy EVERY chance I got! I started expressing my musical talents at a young age and put it into practice in my early twenties. I have, and always will, consider music one of the primary outlets of expressing one's feelings. Now as a parent, along with a husband who has an equal appreciation, music can be heard in our household from when we wake to when we go to sleep. We use Pandora and made jazz, alternative, classical, and a couple of funny kid friendly stations our channels of choice.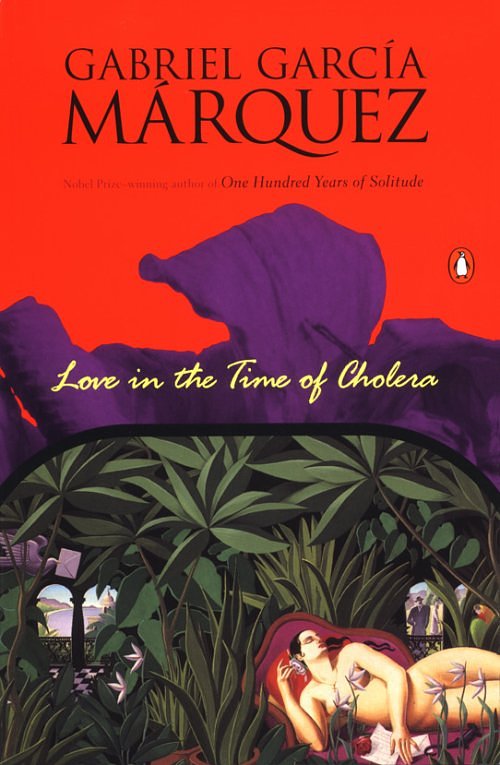 Just like my copy!
As far as books, I would become immersed in classics like Tom Sawyer, Nancy Drew, Diary of Anne Frank, as well as fictional adventure tales, biographies (Emerson, W.E.B. Dubois, Harriot Tubman, Charlie Parker, Miles Davis, and others) as a preteen and throughout my young adult life. There are so many others that I have not mentioned but they have had an equal effect on my vocabulary and sense of adventure. I have read Marquez's One Hundred Years of Solitude three times because it is one of my favorites. I am a wanderer by nature, and I believe books gave me that sense of adventure. I even have a tattoo of one of my favorite books, African Sleeping Sickness (though the mask was slightly adjusted to hold its visual longer), on my left arm. There is something about a good book that lingers with you long after the last page is read. A visual that leaves an indelible mark in your head that is quite amazing.
Harriet Tubman
So, do you have a passion for something that has helped shape you as a person? If so, I would like to know. Please leave a comment below. I would love to hear about it!
Til next time,
Kat
P.S. If you like this post and some of my earlier ones, please follow this blog. My aim is to add to it daily. I would love to share this adventure with you! You can also follow me on twitter @katsmeoww11 and/ or visit my Etsy shop www.etsy.com/shop/katsmeoww