Hello Shining Happy People,
The Goddess Herself!
I have ALWAYS loved the items that are designed by Diane Von Furstenberg. She is a woman who TRULY gets the silhouette of the female form. She designs pieces that look good on a woman that is shaped like a pear, an hour-glass, or straight up and down. She does it all! Because of my body type, I have been especially enamored with her recent styles that have a shorter hemline. She still offers up her classic beauties but still manages to be at the forefront of what the modern woman needs to feel not only beautiful but comfortable in her own skin. The wrap dress is something that will ALWAYS define what it means to correctly adorn and compliment a woman's body.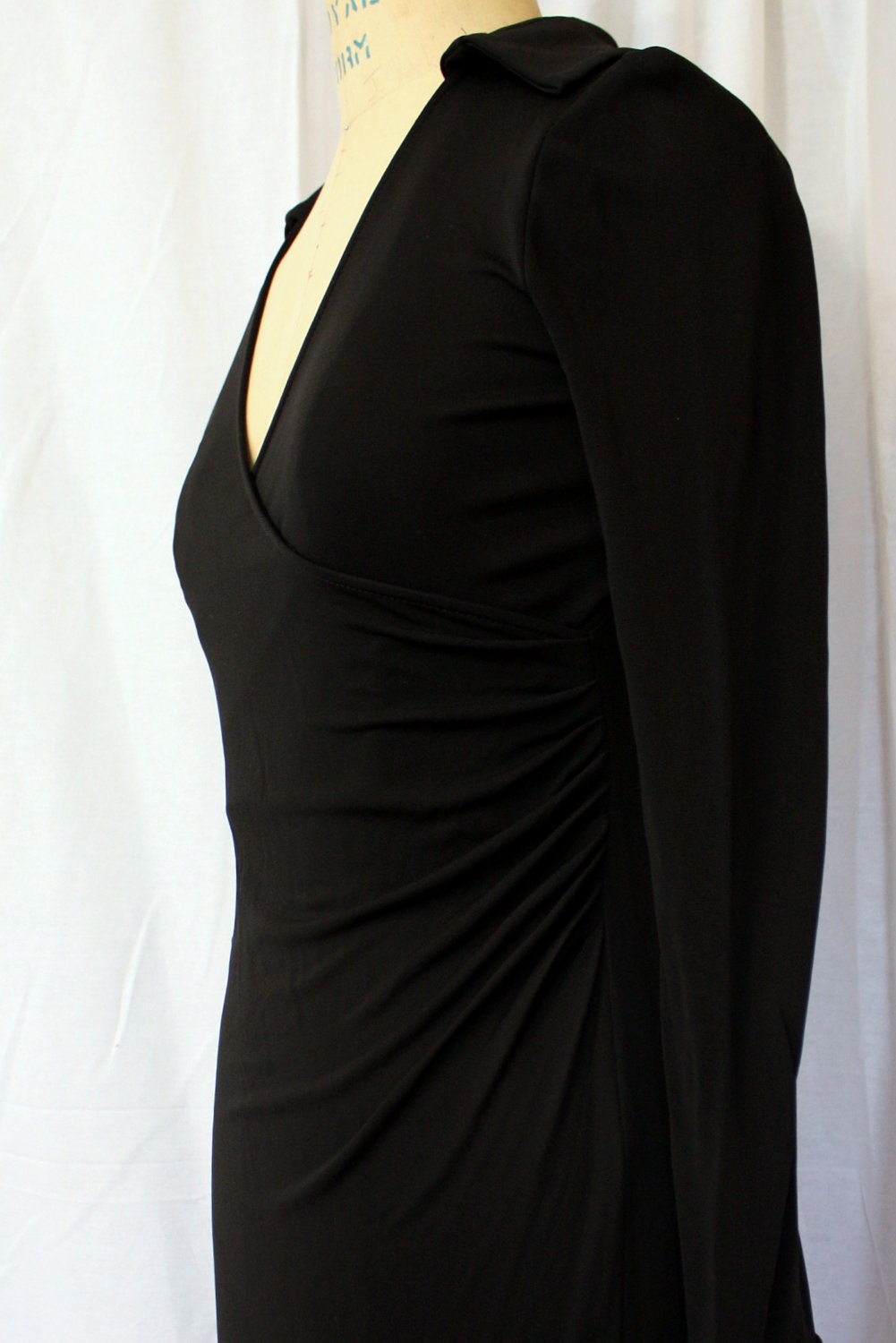 Very similar to my first and second pieces.
I can still remember the first time that I owned a piece of hers. It was a wrap dress that had a fab floral print. I bought it from the buy/sell/and trade store where I was working in Northern California. I traded several other pieces, and still had to pay a small amount for the difference. It was a dress that I would wear with boots, low-heeled sandals, or my tallest platforms. It was to die for! Unfortunately for me, because I worked at this type of store I did not realize the treasure that I had. I traded it for another designer piece. It was not until much later that I wised up to the fact that I was completely clueless when it came to recognizing a true find.
If only I was a seamstress...!
That leads me to my second piece which was a black wrap dress that was very similar to the first one in design. It was a little heavier in fabric but still the same length. I was constantly complimented when I wore it and would find myself thinking, "I am WOMAN....hear me roar!" But, being the silly girl that I am, I again traded an invaluable piece for something that I can't even remember. I know, WHAT WAS I THINKING?!?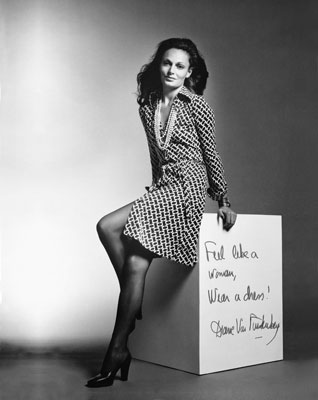 Read the writing on the block!!!!!
www.etsy.com/shops/katsmeoww
The last one I owned, then traded was a tank dress that I believe was from the early nineties. I did not realize that it was a Von Furstenberg until much later when I ran across an article that a co-worker brought in with that exact dress....it was several months after I had...say it with me....TRADED IT!!! Do you sense my theme here? I know that I was not wise in my decision making.
The only solace that I can find is the fact that hopefully the women who have them now truly appreciate them for what they are. The moral of the story? I don't know. They were only dresses for goodness sake. Dresses that define a Brilliance that can only be attributed to one woman....Diane Von Furstenberg.
Now I eagerly await the arrival of my next DVF piece. Modern or vintage; DOES NOT matter. After all...they are Diane Von Furstenberg pieces and they will NEVER go out of style!
Til next time,
Kat